Janelle Monaé was one of a handful of current artists that Prince co-signed enthusiastically. When the man she knew as her mentor passed away in April, Monae expressed her shock and grief. She channeled that admiration into an incredible medley performance during the 2016 BET Awards.

In an all-white lace ensemble, Monae performed "Delirious," "Kiss," "Pop Life" and "I Would Die 4 U."

Janelle even gave us a peek of her buns in a flash back to Prince's outfit at the 1991 MTV Video Music Awards.

Janelle hit a series of emotional notes and her love for the icon shone through.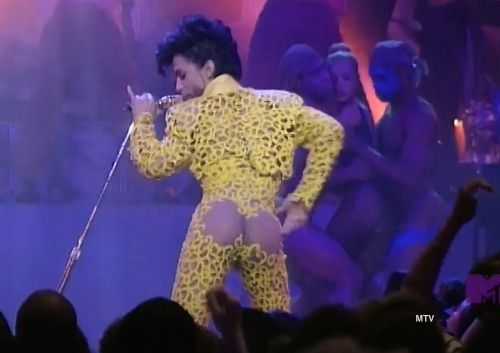 Work Janelle!
Host Anthony Anderson wore a similar outfit and the two posed for a picture.
— Anthony Anderson (@anthonyanderson) June 27, 2016
Watch the performance below.
Photo by Kevin Winter/BET/Getty Images for BET
BET Awards
Janelle Monae